Rustic Pastels at Hernder Estates
Have a beautiful start to your week and take a look at Katrina and Hermes' Hernder Estate wedding by Andrea's Impressions Photography. I love the loose and casual florals by Vineyard Bride Featured Vendor, Ooh La La Designs, and the way they accent in tones of mint and blush so perfectly. Here's a lovely note from Andrea about this happy couple:
Have you ever made a wish…seriously how many of us haven't? Our bride Katrina loves to wish at 11:11, it is something she has always done, make a wish and dream of it coming true. So one evening, at 11:11 the love of her life turned to her, asked her to close her eyes and make a wish. When she nervously opened her eyes, there is a gorgeous engagement ring sitting in the palm of her hand and the handsome man of her dreams down on one knee. This is the true love story of Katrina and Hermes.
Both Katrina and Hermes live and work in the hustle and bustle of Toronto; they wanted nothing more than to have their nuptials at a beautiful vineyard nestled in the heart of Niagara Wine Country. The day was exactly how they had envisioned it: an intimate wedding steeped in tradition and love, surrounded by friends and family.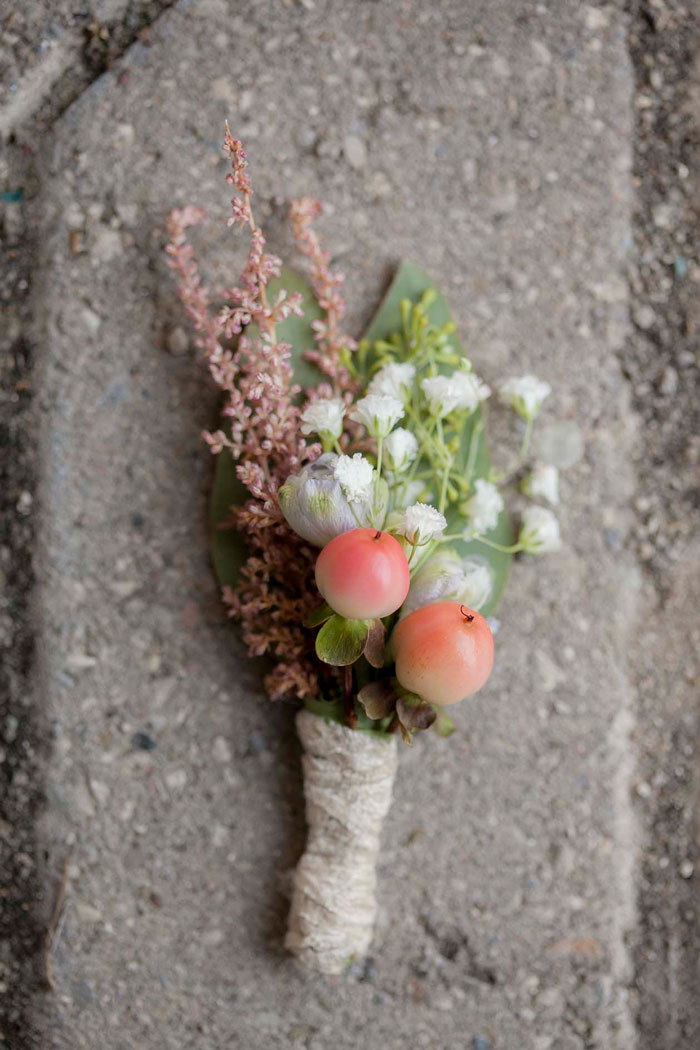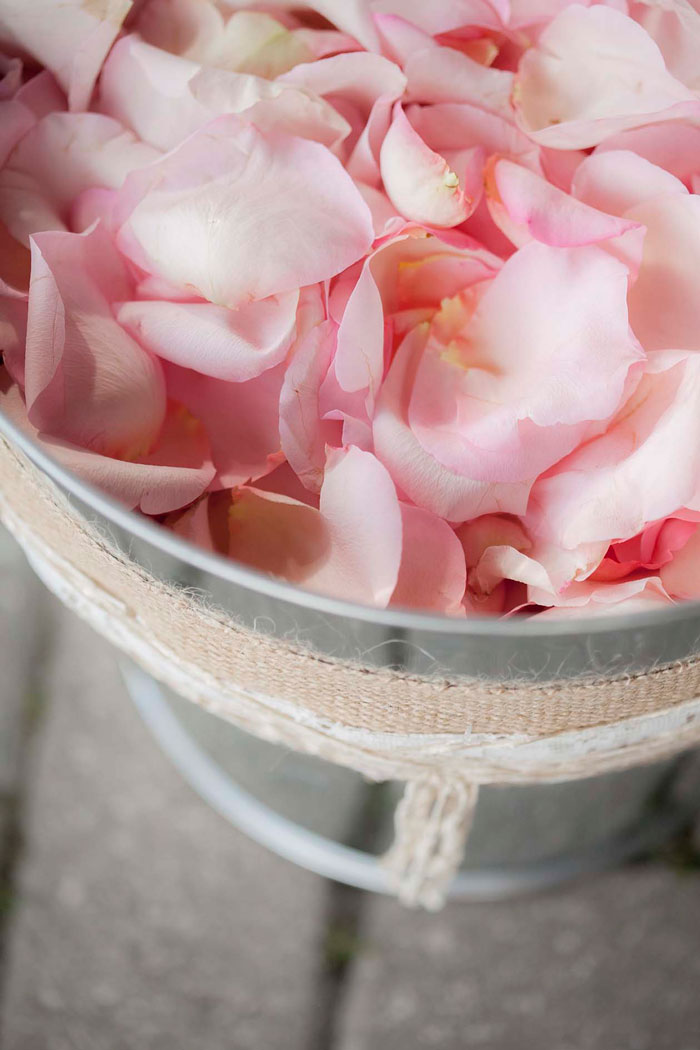 The vintage garden bridal bouquet accented with astilbe, pale pinkroses, minty green eucalyptus, burlap, lace and an antique brooch exquisitely complimented the both the brides gown and the bridesmaids' dresses. Katrina's touches of DIY were extraordinary and anchored the décor with absolute perfection. Vintage garden at it's best!
Niagara Wedding Vendors: Photos - Andrea's Impressions Photography / Flowers - Ooh La La Designs / Venue - Hernder Estate